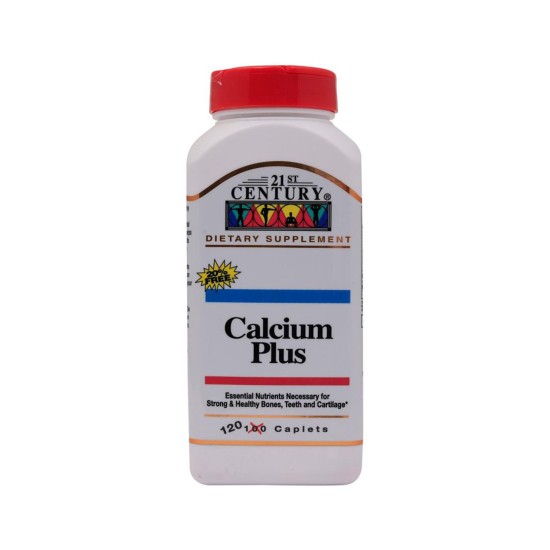 21st Century Calcium Plus 120 Caplets
21st Century
Essential nutrients necessary for Strong and Healthy Bones, Teeth and Cartilage
Free from added Sugar, Salt, Yeast, and Preservatives
Unconditionally guaranteed for purity, freshness and label potency
Calcium is necessary for healthy bones, teeth and cartilage. Calcium Plus combines essential nutrients and calcium which helps build bone mass in young adults and helps prevent bone loss in later years. • Essential nutrients necessary for Strong and Healthy Bones, Teeth and Cartilage. • Free from added Sugar, Salt, Yeast, and Preservatives. • Unconditionally guaranteed for purity, freshness and label potency.
Take two (2) to four (4) caplets daily with any meal for maximum daily results, or as directed by a medical practitioner. Do not exceed the recommended dosage.
Vitamin D, Calcium, Magnesium, Zinc, Copper, Manganese, Boron.