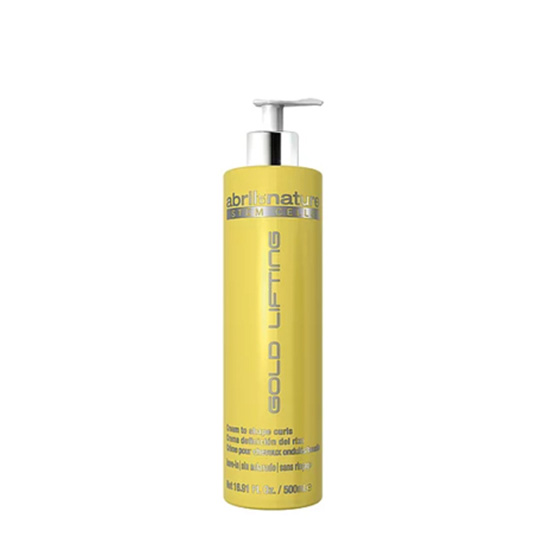 Abril Et Nature AN Gold Lifting Hair Concentrate 500ml
Abril Et Nature
Ideal for curly or wavy hair
Improves the external appearance of the hair fiber
Increases hair shine, prevents frizzy hair, helps to define the curly, wavy, or straight hairstyle
Ideal for curly or wavy hair
Improves the external appearance of the hair fiber, increases hair shine, prevents frizzy hair, helps to define the curly, wavy, or straight hairstyle.
In all types of hair, Gold Lifting Leave-In Treatment provides a silky touch and a golden shine.
After washing hair, towel dry and apply a small amount of the product, about the size of a hazelnut. Spread well through hair using a gentle massage. DO NOT RINSE. Comb when finished.
3Gf Hair Growth Factors: Exclusive Martiderm Complex Containing Three Hair Growth Factors (Igf, Vegf And Follistatin) Which Work Together Synergistically To Encourage Cell Regeneration And Repair.Salicylic Acid: Antiseptic, Keratolytic And Seboregulating.