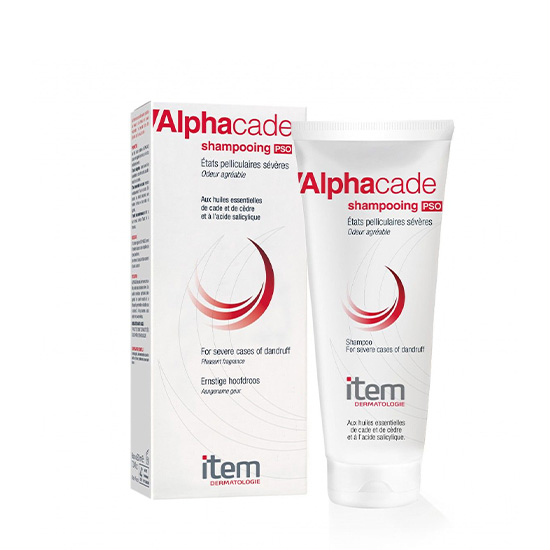 Dermagor Alphacade Shampoo 200ml
Dermagor
Good smell
Pleasant and effective treatment
Ensures good hygiene of the scalp
Softening and soothing hair and body care
Softening and soothing hair and body care ensures good hygiene of the scalp and skin in psoriasis and severe scaly conditions. A good smell (unlike cade or coaltar oils) and superior cosmetic qualities make this shampoo a pleasant and effective treatment, easily used and followed by people with the problems mentioned, especially children, from 3 years and above.
3 to 4 times a week in the shower or more according to medical advice. Exposure time necessary for a treatment effect: 3 min minimum.
Salicylic Acid: Keratolytic Agent, Decreases The Formation Of Scales And Dandruff By Dissociating The Bonds And The Intercorneocyte Bridges. Essential Oils Of Cade And Cedar: Reducing Agents, Decreases The Accelerated Turnover Of Cells. Complementary Antiseptic And Antipruritic Action. Fruit Acids: Gentle Chemical Exfoliators, Regulate Cell Renewal. Moisturizers, Soften, Soften And Improve The Epidermal Surface Condition For Better Skin Comfort. Neutral Washing Base: Of Plant Origin, Cleanses The Hair And The Skin Without Attacking Or Drying Out. Leaves Hair Supple And Skin Soft.