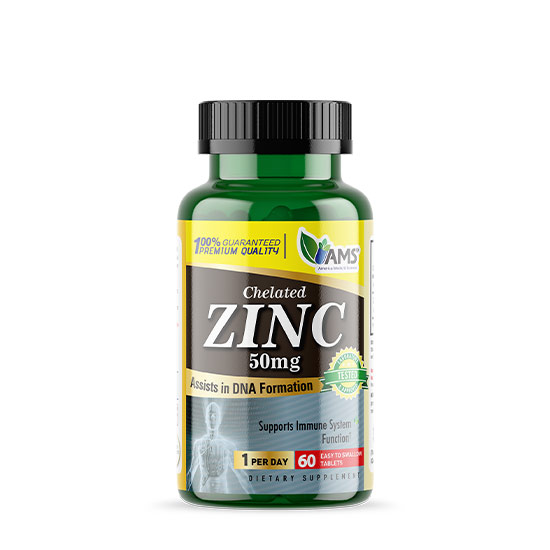 AMS Zinc 50mg 60 Tablets
Ams
AED 147
AED 210
(VAT inc.)
Limited Stock!
Boosts immunity
Powerful antioxidant
Supports wound healing
Supports skin, hair & nails health
AMS Zinc 50mg 60 Tablets is a dietary supplement that provides zinc in chelated form. The human body requires zinc for neural activity, immune system, and so on, but some individuals experience difficulty absorbing it.
Take one (1) tablet once daily after meal.
Frequently Bought Together
Choose items to buy together