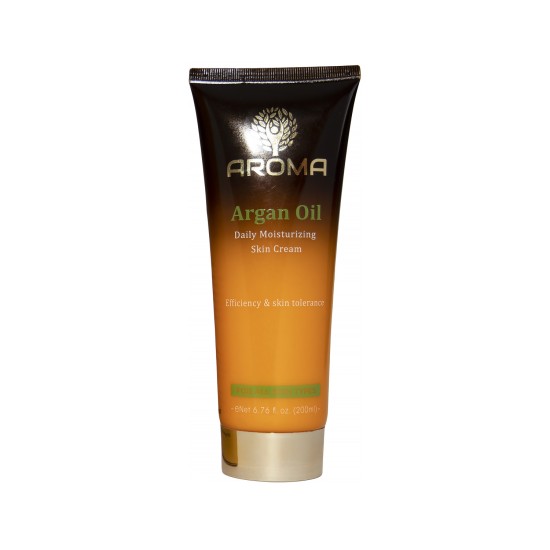 Aroma Argan Oil Daily Moisturizing Skin Cream 200ml
Aroma
Fights off dry skin conditions
Repairs damaged dry skin
People who usually suffer from dry skin conditions like flaky and itchy skin can benefit greatly by using Aroma Argan Oil Moisturizing.
Massage a small amount of the cream directly onto the affected skin area to fight off dry skin conditions and for healing.
The argan oil with vitamin E and fatty acids is a great natural product to repair damaged dry skin and endowing it with the essential nutrients to prevent irritation and further skin dryness
After cleansing, morning and/or night, massage a few amount directly onto your hands, legs and belly.