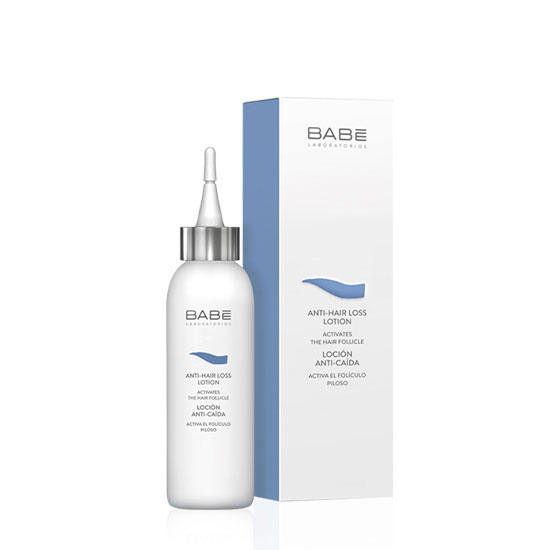 Babe Anti Hair Loss Lotion 125ml
BABE LABORATORIOS
Anti-Hair loss lotion to mitigate hair loss
Strengthens, protects and revitalises the hair root
Anti-Hair Loss Lotion to mitigate hair loss. Highly concentrated lotion to activate the hair follicle, which strengthens, protects and revitalizes the hair root. Its high content in actives stimulates hair growth, helps regulate oil excess and activates oxygenation and capillary circulation. Increases capillary density and does not leave hair oily.
Apply daily to hair root day and night.
Cytobiol Bardane, Gingko Biloba Extract, Hydrolised Soy Proteins, Vital Hair.