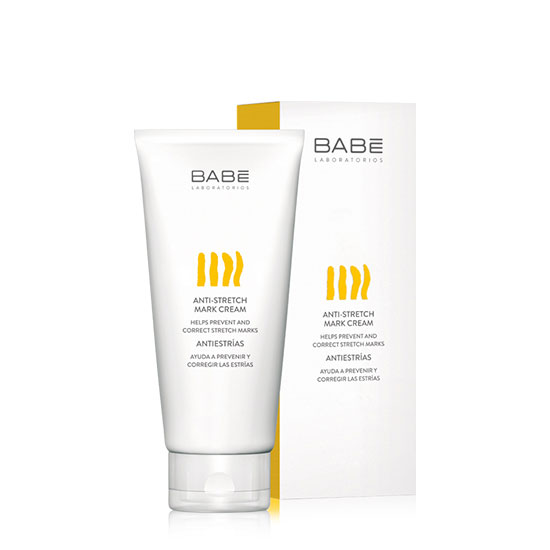 Babe Anti Stretch Mark Cream 200ml
BABE LABORATORIOS
Corrective and preventative action for stretch marks
Helps prevent and mitigate stretch marks caused by diets, puberty, pregancy or post-partum
Corrective and preventative action for stretch marks. Helps prevent and mitigate stretch marks caused by diets, puberty, pregnancy, or post-partum. Encourages the process of repair through the healing action of the Rosa Moschata Oil and the Centella Asiatica. ts strategic combination of active ingredients promotes the elasticity and flexibility of the skin, contributing to the synthesis of its collagen.
For daily use.
Apply with a gentle massage until complete absorption.
Centella Asiatica, Clycerin, Rosa Moschata Oil, Babe Firming Complex, Silanol, Vitamin E.