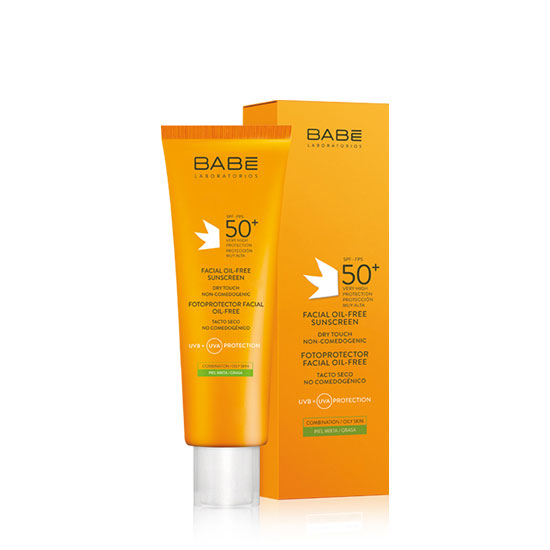 Babe Facial Oil Free Sunscreen Spf50+ Cream Dry Touch 50ml
BABE LABORATORIOS
Very high, broad-spectrum facial protection against UVA and UVB radiation
Prevention and protection against photoageing, sun burns, and the appearance of blemishes
Very high, broad-spectrum facial protection against UVA and UVB radiation. Contributes towards the prevention and protection against photoageing, sunburns, and the appearance of blemishes on the skin of the face. Intended for mixed, oily, and/or acne-prone skin.
Apply thoroughly and evenly over the body 20 minutes before sun exposure.
Reapply frequently.
Avoid direct contact with eyes.
Sun Filters Q.S. Spf50 , Babe Soothing Complex 0.50%, Vitamin E 0.25%