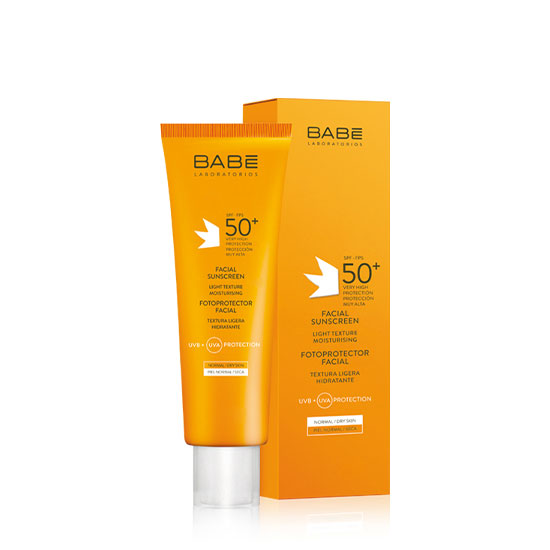 Babe Facial Sunscreen Spf50 Light Texture 50ml
BABE LABORATORIOS
Very high, broad-spectrum facial protection against UVA and UVB radiation
Prevention and protection against photo-ageing, sunburns and the appearance of blemishes
Very high, broad spectrum facial protection against UVA and UVB radiation. Contributes towards the prevention and protection against photo-aging, sunburns, and the appearance of blemishes on the skin of the face. Intended for normal and/or dry skin.
Apply generously and evenly over the face 20 minutes before sun exposure.
Reapply frequently.
Avoid direct contact with skin.
Sun Filters Q.S. Spf50 , Babe Soothing Complex 0.50%, Vitamin E 0.25%, Glycerin 3%