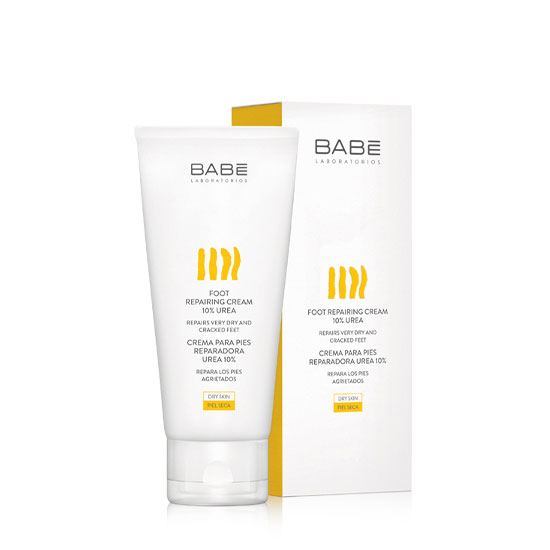 Babe Foot Repairing Cream 10% Urea 100ml
BABE LABORATORIOS
Intensive foot repair
Suitable for the feet of diabetics
Creamy texture containing 10% Urea that aids in the in-depth repair and hydration of dry and cracked feet
Intensive foot repair. Suitable for the feet of diabetics. Creamy texture containing 10% Urea that aids in the in-depth repair and hydration of dry and cracked feet. Effective protection against dryness, cracked heels and calluses. Helps eliminate roughness and provides an immediate feeling of comfort.
For daily use.
Apply with a gentle massage, especially on the heels and the sole until complete absorption.
Do not apply on open or bleeding cracks.
Urea, Glycerin, Shea Butter, Lactic Acid, Allantoin, Vitamin E.