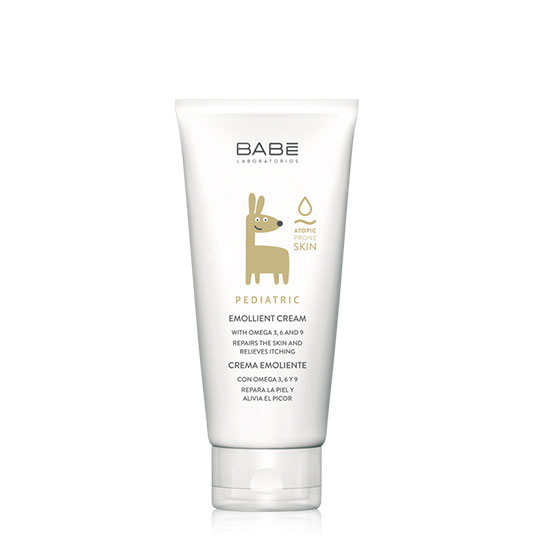 Babe Pediatric Emollient Cream 200ml
BABE LABORATORIOS
Nourishes and hydrates the dry or atopic skin of the baby and child
Promotes the well-being of the skin barrier
Helps reduce the risk of superinfection in outbreaks of atopic dermatitis
Body cream that nourishes and hydrates the dry or atopic skin of the baby and child. Moreover, it promotes the well-being of the skin barrier and helps reduce the risk of superinfection in outbreaks of atopic dermatitis.
For daily use.
Apply uniformly on the skin as much as needed with a soft massage until complete absorption.
In situations of atopic dermatitis: Can be inserted between the doses of topical treatments with corticosteroids to help accelerate the skin's recovery.
Skinrepair 4%, Skindefense 4%, Glycerin 3%, Skincalm 2%, Shea Butter 2%, Avocado Oil 2 2%, Squalane 1%, Vitamin F 1%, Vitamin E 0.25%