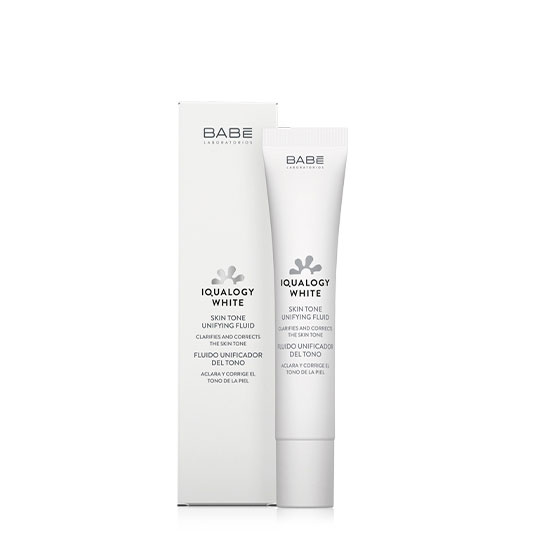 Babe Skin Tone Unifying Fluid 50ml
BABE LABORATORIOS
Shine-free finish
Moisturising fluid of immediate absorption with skin tone unifying action
A light-textured moisturizer that helps correct the lack of unified skin tone. Shine-free finish. The moisturizing fluid of immediate absorption with skin tone unifying action. Formula enriched with actives that moisturize, lighten and illuminate the face. Non-photosensitive, usage of 365 days. Combination of actives specific to achieving a moisturized, soft and elastic skin. For combination and oily skin.
For daily use morning and evening.
Apply on a clean and dry face and gently massage until complete absorption.
Glycerin, Niacinamide, Melanin-Inhibiting Marine Peptide, White 360, Jojoba Active, Lactic Acid.