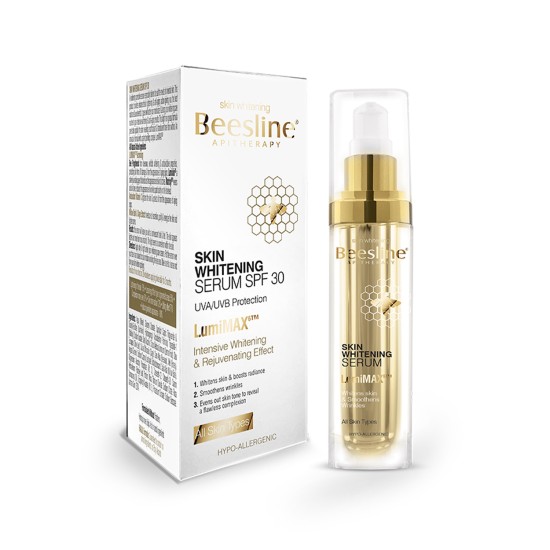 Beesline Skin Whitening Face Serum Spf30 30ml
Beesline
Antioxidant Whitening Face serum
With Vitamin E & C
For All Skin types
A corrective whitening facial serum specially formulated to boost the skin's radiance, smooth out wrinkles & even skin tone to reveal a flawless complexion.
Follow these tips to guarantee the best results.
1. Use 2x per day (morning & evening).
2. cleanse skin with Beesline Whitening Facial Wash, Soap, Facial Foam or 4-in-1 Cleanser.
3. Rinse well, pat skin dry & then apply Beesline Whitening Toner using a cotton pad.
4. Finally, apply serum to the face using gentle outward & upward strokes while patting the serum into skin.
Lumiskin, Matrixyl, Sodium Lactate, Lemon, Olive Leaf, Sage, Beeswax, Honey, Vegetable Glycerin, Willow Bark, Vitamin C, Parsley, Titanium Dioxide, Damask Rose Essential Oil & Vitamin E.