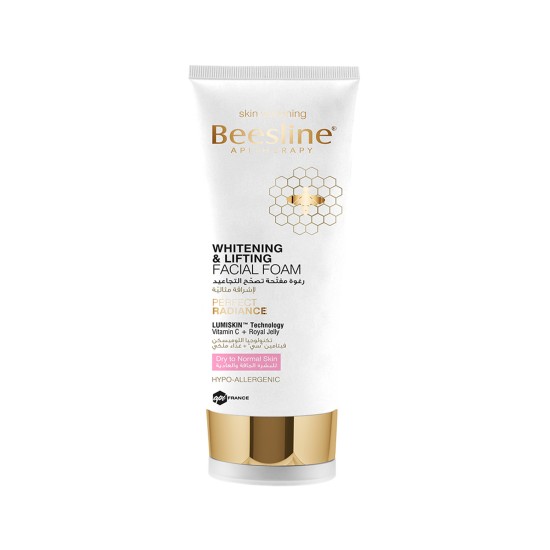 Beesline Whitening & Lifting Facial Foam 150ml
Beesline
Face Cleanser with Whitening Effect
With Vitamin E & C
Purifies, moisturizes & lifts the skin
Simultaneously whitens, eliminating dullness & dark spots
An innovative, gentle cleanser with a creamy foaming texture to purify, moisturize & lift the skin. Simultaneously whitens, eliminating dullness & dark spots.
Follow these tips to guarantee the best results.1. Use 2x per day (morning & evening).2. Lather with warm water. 3. Gently massage onto skin in upward circular motions.4. Rinse well, pat dry & follow with Beesline Whitening Toner & Day or Night Cream.
Vegetable Glycerin, Honey, Damask Rose Oil, Lumiskin, Royal Jelly, Lactic Acid, Sodium Lactate, Vitamin B3, Vitamin C, Willow Bark & Vitamin E.