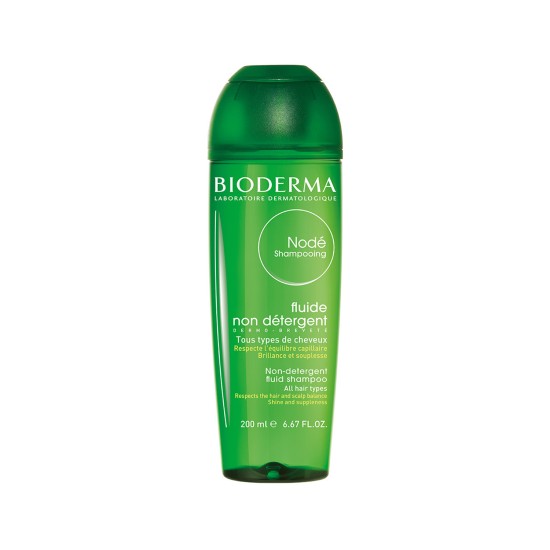 Bioderma Node Fluid Shampoo 200ml
Bioderma
Gently cleanses
Scented formula
Restores the hair's shine and radiance
Suitable for Brazilian hair straightening
Can also be used as a follow-up to medicated shampoos
Node Shampooing Fluide is a non-detergent fluid shampoo that effectively cleanses while respecting the hydrolipidic film of the hair and scalp. It restores hair's shine and radiance. Suitable for Brazilian hair straightening. Light fragrance.
Morning and/or evening - 7 days a week
Step 1: Lather by gently massaging your scalp.
Step 2: Rinse thoroughly.
Step 3: Repeat the operation if necessary.
AQUA/WATER/EAUCAPRYLYL/CAPRYL GLUCOSIDEPEG-150 DISTEARATEPEG-6 CAPRYLIC/CAPRIC GLYCERIDESPEG-15 COCOPOLYAMINESODIUM LAUROYL OAT AMINO ACIDSLACTIC ACIDSODIUM CITRATECAPRYLYL GLYCOLQUATERNIUM-80PROPYLENE GLYCOLMANNITOLXYLITOLRHAMNOSEPHENOXYETHANOLTETRASODIUM EDTAETHYLHEXYLGLYCERINFRUCTOOLIGOSACCHARIDESSODIUM HYDROXIDEFRAGRANCE (PARFUM). [ND 003]The ingredients listed here are those contained in the most recent formulation of this product. As there may be a delay between its production and its distribution on the market, please refer to the ingredient list on the packaging.