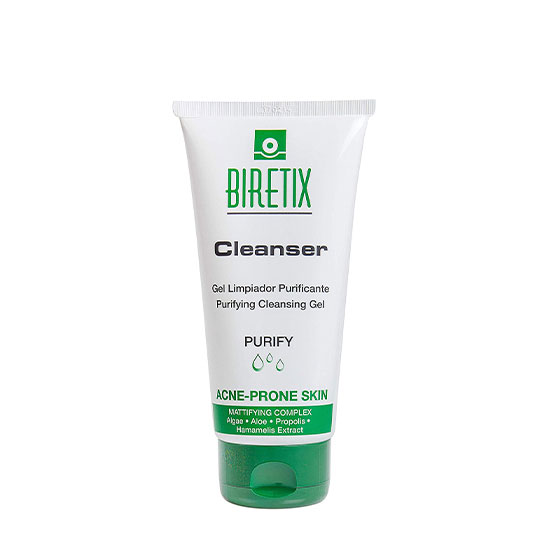 Biretix Purifying Cleansing Gel 50ml
Biretix
Sebum-regulating cleanser
Targets the specific needs of acne and blemish-prone skins on adults and teenagers
Biretix Cleanser Purifying Cleansing Gel is a sebum-regulating cleanser that targets the specific needs of acne and blemish-prone skins on adults and teenagers. Biretix cleanser is the ideal product to do so, since it cleans the oily skin in depth, preparing it to absorb more easily every product that is applied on its surface. This gel acts by eliminating all impurities and debris from the skin surface, but it also has sebum regulating and astringent activity, thus preventing blemishes generation.
Apply morning and night with a light massage on wet skin.
Leave on for 1-2 minutes and rinse with plenty of water.
Biopep-15 Piroctone Olamine Aloe Vera Hamamelis Virginiana Extract Propolis Extract Algae Extract