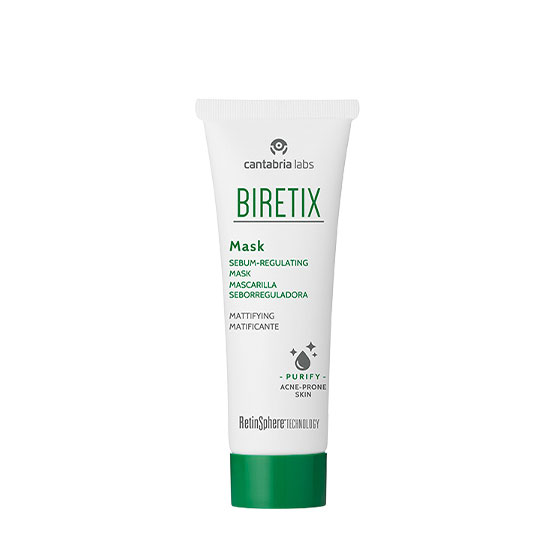 Biretix Sebum Regulating Mask 25ml
Biretix
Purifying action
High absorbing capacity
Removes excess sebum from the skin's surface
The mask Biretix mask has a purifying action, and it's intended to supplement the routine for skin acne-prone skin, reducing excess sebum production and the generation of new comedones. This product has a high absorbing capacity, allowing you to instantly remove excess sebum from the skin's surface. The Biretix mask has the following composition:
1. .1% RetinSphere ® Technology which skin cells renewal
5% green clay and 10% white clay with a high absorbing capacity, retaining excess oils from the skin
Vitamin E whose antioxidant action reduces the inflammation associated with sebum's fatty acids oxidation
Apply on affected areas, and let the mask stand for 30 minutes. Rinse with tepid water.
Use once or twice a week.
Retinsphere Technology (Hydroxypinacolone Retinoate And Retinol Glycospheres) Green Clay White Clay (Kaolin) Rice Bran Oil Vitamin E