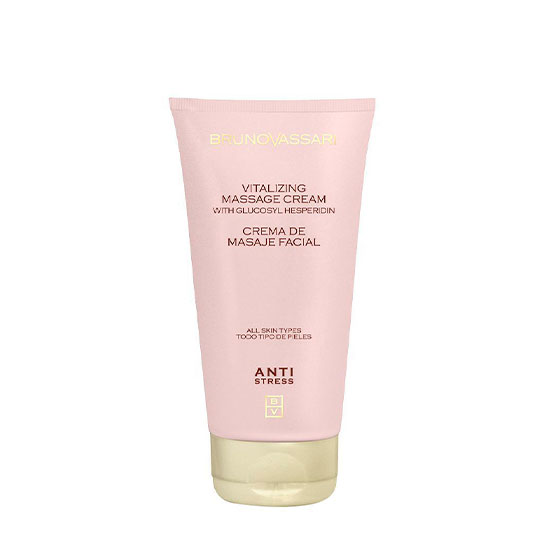 Bruno Vassari Anti-Stress Vitalizing Massage Cream 200ml
Bruno Vassari
Specific cream for massage
Fights against the dull skins and fatigue signs
Efficient, fast and highly effective
Revitalises, activates, unifies the color and leaves the skin more transparent
Vitalizing Massage Cream is a specific cream for massage which contains actives that enhance the results of the massage and the treatment.The main active ingredient is the Vitamin P (Hesperidin) which fight against the dull skins and fatigue signs. This massage Cream is an efficient treatment by itself, fast and highly effective. This cream revitalise, activate, unify the color and leaves the skin more transparent.
Apply a little quantity of the cream with a fun brush and let it in contact with the skin until the texture becomes oily.
Then, proceed with the massage.
When the massage is over, remove the excedent of cream with a wet and warm towel and continue with the specific treatment.
It is suitable for the eye area.
Glucosyl Hesperidin, Olive Oil