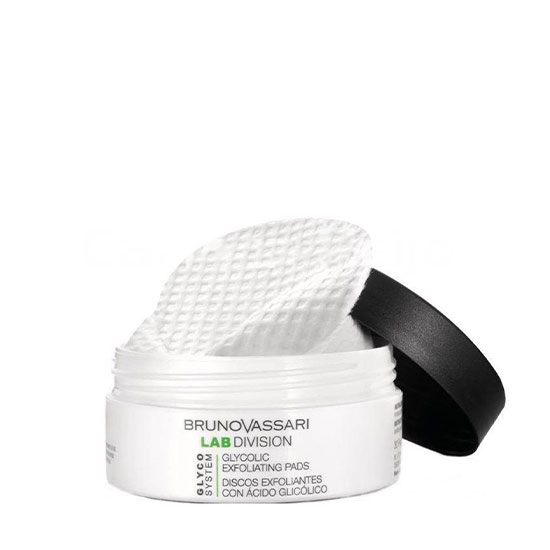 Bruno Vassari Glyco System Glycolic Exfoliating Pads - 30 Pads
Bruno Vassari
Powerful exfoliant and regenerative formula
Treats the skin freeing it of dead cells
It is an exclusive and powerful exfoliant and regenerative formula presented in 30 impregnated discs. This product is complementary to the tonic given that due to its formulation it treats the skin freeing it of dead cells.
At night time, after the skin cleansing, proceed carefully with the application of the pad all over the face, insisting on the most problematic areas.
They can be used as a shock treatment for 10-20 days and then, in order to maintain the results, use twice a week.
Use a sun protection cream in the morning to protect the skin against the damage from sun radiation.
10% Glycolic Acid 0,5% Salycilic Acid