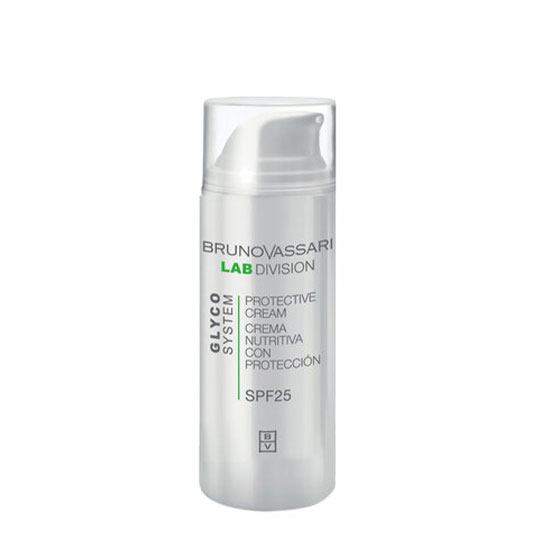 Bruno Vassari Glyco System Protective Spf25 Cream 50ml
Bruno Vassari
Anti-aging, Antioxidant Moisturizing Cream
For All Skin Types
Enriched with Vitamin E & Niacinamide
Contains Sunscreen Spf25
Emollient cream that nourishes and moisturizes the skin. It contains solar filters and Vitamin E that protect the skin from premature aging caused by UVB and UVA radiation.
Apply every morning after cleansing the skin and before making up.
It contains, as well as the solar filters: - Niacinamide: which is a by-product of vitamin B3 that detains melanin in its journey to the surface of the skin. It protects the epidermis from the damage caused by ultraviolet rays that cause premature aging of the skin. - Vitamin E: it is a fat-soluble vitamin that works as an antioxidant on the cell membranes and protects them from the harmful effects of UVA and UVB radiation.