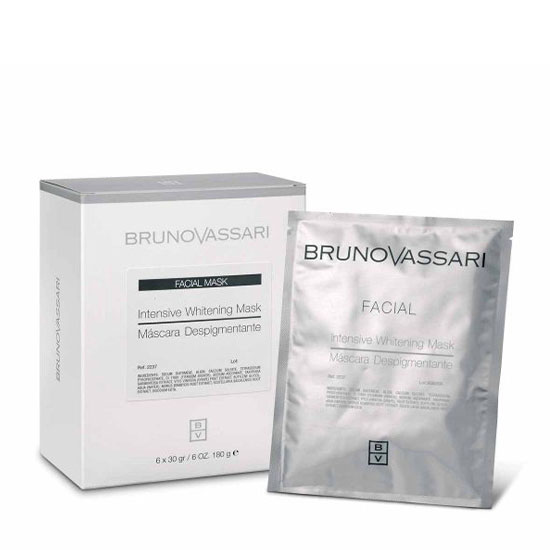 Bruno Vassari Intensive Whitening Mask | Peel-Off Mask
Bruno Vassari
Peel-off mask with brightening effect
Provides an anti aging effect
Leaves the skin bright and fresh
The Bruno Vassari Intensive Whitening is a face mask based on alginate compounds. This mask contains a high amount of Vitamin C and oriental plant extracts. Its main function is to Boost a healthy and naturally glowing skin while it reducing skin pigmentations with every single application.
Blend the sachet with the proper measure of water in a bowl.
Mix it quickly until the consistency is smooth and even.
Apply to face and neck and leave it for 15 minutes.
Rinse off beginning at the neck.
Ascorbyl Glucoside Bio-White Complex (Blackberry Extract, Vitis Vinifera, Saxifraga Sarmentosa, Scutellaria)