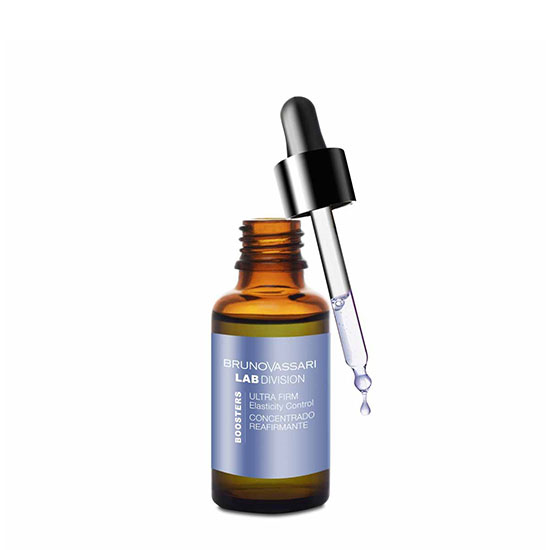 Bruno Vassari Lab Boosters Ultra Firm 30ml
Bruno Vassari
Recovers the firmness and improves the toning up of the skin
Helps minimize wrinkles and expression lines
Provides a smoother and younger appearance
Concentrate with firming properties due to a double action technology: it recovers the firmness and improves the toning up of the skin. It helps minimise wrinkles and expression lines and provides a smoother and younger appearance.
Start by choosing the most suitable combination of boosters for the skin.
After the mixture is made, put the syringe into the dosifier and use it in 3 steps of the treatment:
- 1 ml with the Glucosyl Hesperidin+Niacinamide Massage Gel.
- 1,5 ml applied directly to skin.
- 0,5 ml with The True Cream.
Inositolcreatine Tightenyl