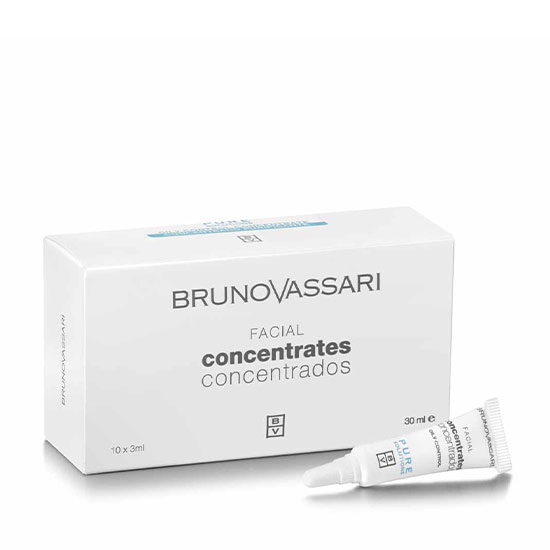 Bruno Vassari Oil Control Concentrate - Box With 10 Tubes 3ml Each
Bruno Vassari
Purifying treatment suitable for oily and acneic skin with blemishes
Controls the sebaceum secretion, fighting against bacterias
Purifying concentrate is formulated to regulate the excess of sebum from oily skins or those with breakout tendencies thanks to Salicylic acid. More clean and smoother skin as a result due to the consistent use for a long time.
Apply it on clean skin with a soft massage.
Then, proceed with the most suitable mask.
Salicylic Acid, Vitamin B3