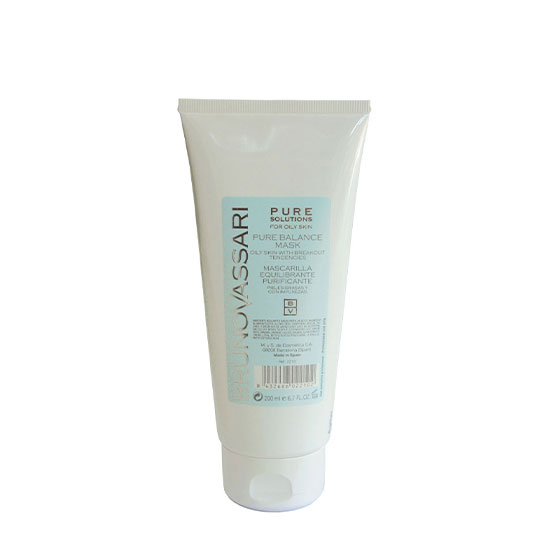 Bruno Vassari Pure Balance Mask For Oily Skin 200ml
Bruno Vassari
Absorbent mask that regulates sebaceous secretions and skin pH
Cleans and closes pores and tones the skin, leaving it smooth and soft
Absorbent mask that regulates sebaceous secretions and skin pH. Cleans and closes pores and tones the skin, leaving it smooth and soft.
Evenly to the clean skin of the face and neck, avoiding around the eyes and lips.
Allow it to act until it is completely dry (5-10 minutes).
Wash off with lukewarm water.
Purifying Complex (Iris Extract And Derivative Of Zinc) Glycyrrhetinic Acid