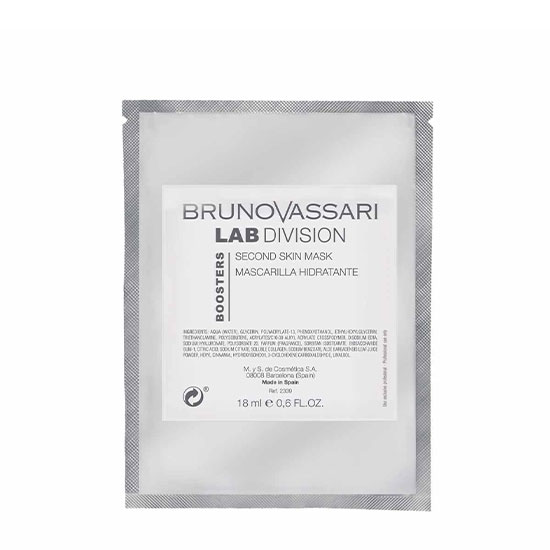 Bruno Vassari Second Skin Mask 5 Sachets
Bruno Vassari
Soothes and moisturizes the skin
Gives skin radiance and a healthy appearance 20 minutes after application
Moisturizes, smooths, and softens the texture of the skin
Biocellulose mask adheres to the skin as a second skin. Second-skin mask soothes and moisturizes the skin, giving it radiance and a healthy appearance 20 minutes after application. Once applied it forms a protective membrane and efficiently transports the actives of the concentrates applied. It moisturizes, smooths, and softens the texture of the skin.
Remove the protective layer of the mask for the face and apply it on the concerned area.
Then, remove the second protective layer and let it work for 20 minutes.
Repeat the same procedure on the neck.
Glycerin, Hyaluronic Acid, Fucogel Collagen, Aloe Vera