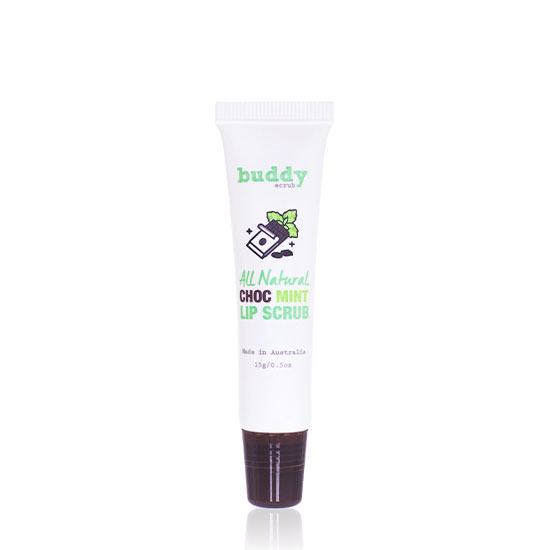 Buddy Scrub Choc Mint Lip Scrub
Buddy Scrub
All-natural ingredients, cruelty-free, and vegan-friendly
Free from animal by products such as beeswax and lanolin
Not only protecting your lips, but also protecting animals and the environment
Your lips can go through a lot in a day; eating, talking, kissing and for some of you there may be frequent applications of synthetic-heavy lipstick or gloss. That's where my nourishing lip scrubs come in...My Lip Scrubs are: All natural ingredients that are cruelty free and vegan friendly, making them a unique addition to the lip care market. Free from potentially harmful ingredients such as petroleum jelly/mineral oils, synthetic fragrances and colours, parabens and chemical sunscreens.Free from animal by products such as beeswax and lanolinMade from natural plant based oils, butters and waxes to ensure that you're not only protecting your lips, but also protecting animals and the environment.
Take off my top, pucker up and rub in a circular motion or rub your lips together to exfoliate. Your lips will be left with a nourishing moisturising layer.
Sucrose (Sugar), Ricinus Communis (Castor) Seed Oil, Theobroma Cacao (Cocoa) Seed Butter, Cocos Nucifera (Coconut) Oil, Butyrospermum Parkii (Shea) Butter, Euphorbia Cerifera (Candelilla) Wax, Simmondsia Chinensis (Jojoba) Seed Oil, Natural Flavour, Theobroma Cacao (Cacao) Powder, Stevia Rebaudiana Leaf Extract, Tocopherol (Vitamin E), Glycine Soja (Soybean) Oil.