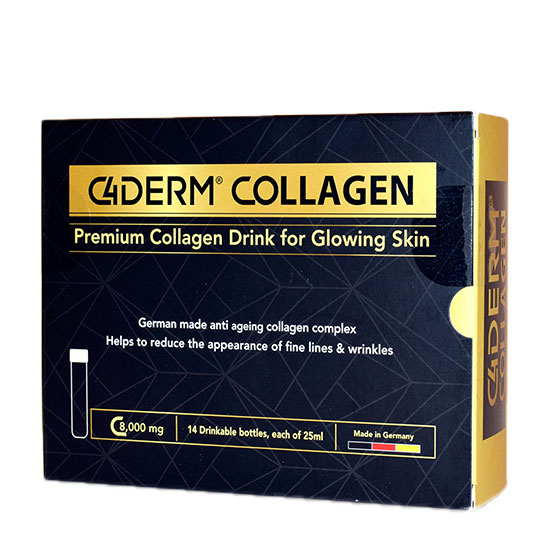 C4 Derm Drinkable Collagen For Glowing Skin 8,000mg
C4 Collagen
AED 290.89
AED 415.55
(VAT inc.)
Helps to maintain young, healthy-looking skin
Boosts skin's elasticity, hydration & skin strength
Helps to reduce the appearance of fine lines, wrinkles & pallor effects
C4 Derm Drinkable Collagen For Glowing Skin 8,000mg is a german made premium hydrolyzed drinkable collagen used for the skin. It boosts skin's elasticity, hydration & skin strength, helps to reduce the appearance of fine lines, wrinkles & pallor effects and helps to maintain young, healthy-looking skin.
Keywords: Collagen shots,Collagen liquid, Collagen syrup, Drinkable collagen
One bottle of 25ml once daily preferable before breakfast.
8,000 Mg Hydrolyzed Collagen Boosted With Hyaluronic Acid, Vitamin C, Vitamin E, And Other Skin Care Ingredients.