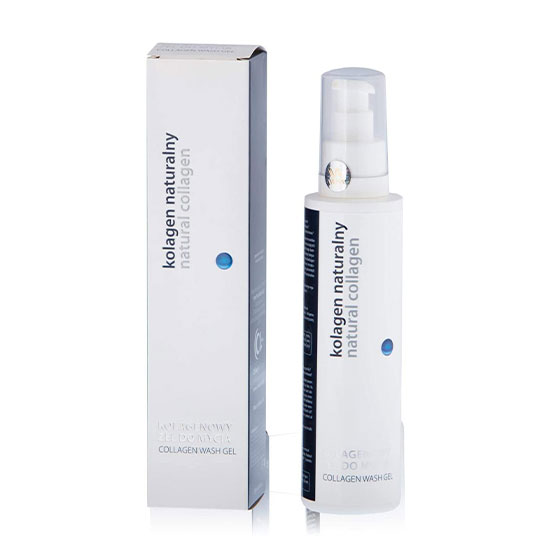 Colway Collagen Wash Gel 250ml
Colway
Suitable for face and whole body washing
Recommended especially for problems with dry skin
Facilitates skin cleansing by removing pollution that has accumulated on the skin
Collagen Washing Gel facilitates skin cleansing by removing pollution that has accumulated on the skin; such as, makeup and cosmetics remains, dust or accumulated sebum. Collagen Washing Gel is suitable for face and whole body washing, recommended especially for problems with dry skin. It does not contain any paraben preservatives. Its only stabilizers are antioxidants and substances standardized by the food association. Its composition is based on plant extracts, fish collagen and substances compatible with the skin and the mucosa - not affecting the hydro-lipid layer, as gentle as infant cosmetics.
Apply a small amount of gel to wet skin. Spread it gently and evenly over your skin. Rinse generously. Do not dry if you are applying Natural Collagen.
Active Ingredients: Collagen, Aloe Vera (Aloe Barbadensis), Noni (Morinda Citrifolia) - Extract, D-Panthenol, Glycerin.