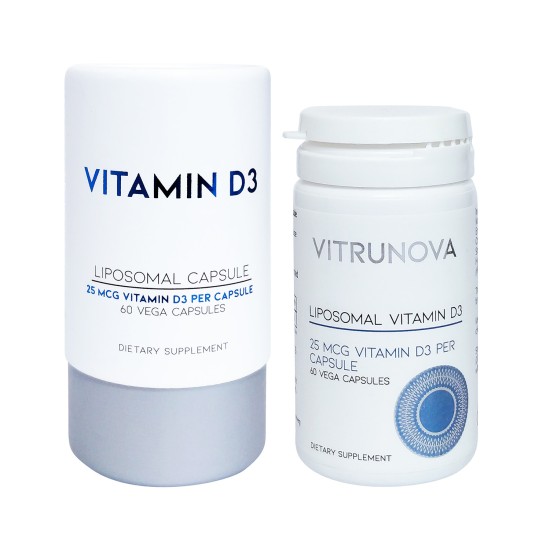 CureSupport Vitrunova Vitamin D3 Liposomal Capsule 60 Vegan Capsules
CureSupport
Highly absorbed vitamin D3
Supports bone and joint function
VITRUNOVA is a brand owned by CureSupport and has its own line of liposomal capsule products. All the liposomal capsules are made with Aktin Technology and are tested to be the best in bioavailability. For the uptake of D3 fat is required to achieve an effective result. Liposomal Vitamin D3 the 'sunshine vitamin' is a product designed for individuals who live in northern latitudes, spend most of their days indoors, and/or have darker skin. Liposomal D3 contributes to the maintenance of normal bones, normal muscle function, normal teeth, and the normal function of the immune system.
1 capsule a day, before dinner with a glass of water unless otherwise advised by a healthcare professional.
Do not exceed the recommended daily dosage.
Contains 25mcg vitamin D3 per capsule.
Bulking Agent: Maltodextrin; Cellulose; Emulsifier: Soy Lecithin; Cholecalciferol (Vitamin D3); Stabiliser: Silica; Capsule: Hydroxypropylmethylcellulose (Hpmc)