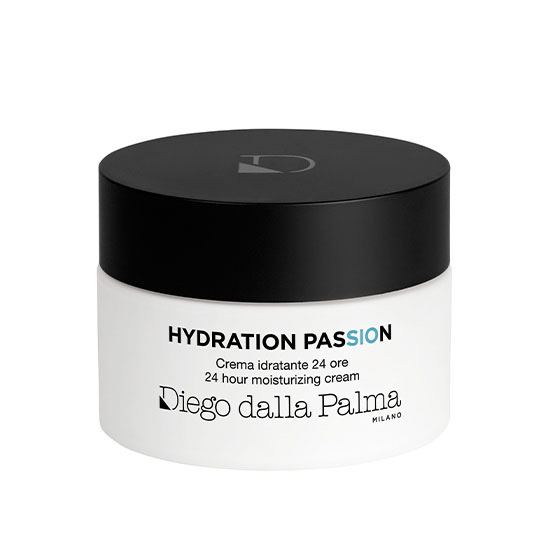 Diego Dalla Palma 24h Moisturising Cream
Diego dalla palma
Rich cream moisturizing and hydro-plumping suitable for very dry skin
Intensive hydration, nourishment and protection against the cold and wind, with a rich melting texture
Smoothes wrinkles and prevents dehydration of the skin
Diego Dalla Palma 24h Moisturising Cream is a rich cream moisturizing and hydro-plumping suitable for very dry skin. Intensive hydration, nourishment and protection against the cold and wind, with a rich melting texture. It smoothes wrinkles and prevents dehydration of the skin.
Apply to face and neck morning and evening
Hydra-gene complex Complex of plant origin that improves cell communication and promotes the activation of hydration genes, responsible for the production of components of the hydrolipidic film, of the anchoring junctions of the epidermal cells (a safeguarding the skin barrier function) and the production of aquaporins.