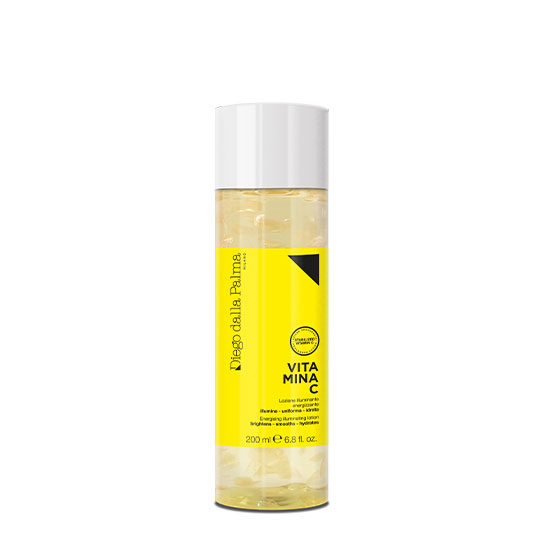 Diego Dalla Palma Energizing Vitamin C Lotion 200 ml
Diego dalla palma
Limited Stock!
Moisturizing, Antioxidant, Brightening Face Lotion
Enriched with Vitamin C
For All Skin Types
To enhance and protect its action, we use next-generation highly stabilized vitamin C with multiple properties. Reduces wrinkles, stimulating the production of hyaluronic acid and collagen, brightens the complexion, restoring radiance, preventing the appearance of dark spots, and regulates the production of melanin. Protects the skin from UV and pollution, fighting free radicals. relieves redness due to irritation and couperose, strengthening the capillary walls of the skin. Awakens slowed down cellular functions, helping to brighten and restoring radiance to grey skins
Morning and evening, soak a cotton pad and dab to cleansed face and neck. Lightly massage with circular motions to help absorb the moisturizing petals. Shake before use.
Frequently Bought Together
Choose items to buy together