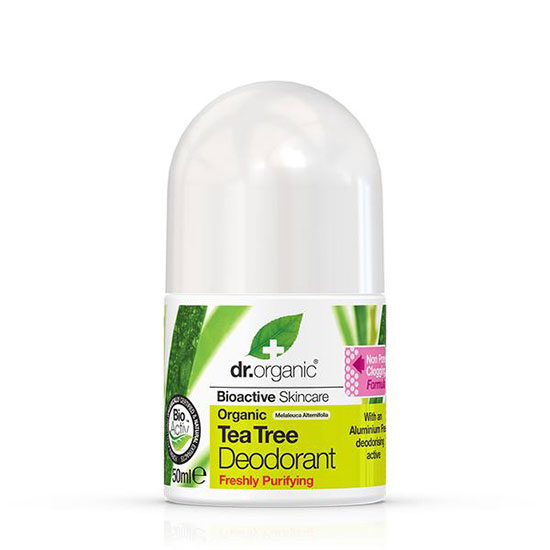 Dr.Organic Tea Tree Deodorant Roll-On 50ml
Dr.Organic
Liquid cream roll-on deodorant
Gentle yet highly effective providing skincare benefits to all skin types
Provides long-lasting protection and leaves the skin feeling soothed and revitalized
Suitable for vegans
A liquid cream roll-on deodorant, gentle yet highly effective providing skin care benefits to all skin types. It is based on an organic tea tree blended with Aloe vera, sunflower oil, Icelandic moss, and vitamin E.
This everyday deodorant provides long-lasting protection and leaves the skin feeling soothed and revitalized.
Suitable for vegans.
Shake well, apply as required.
Please allow the product to dry before dressing.