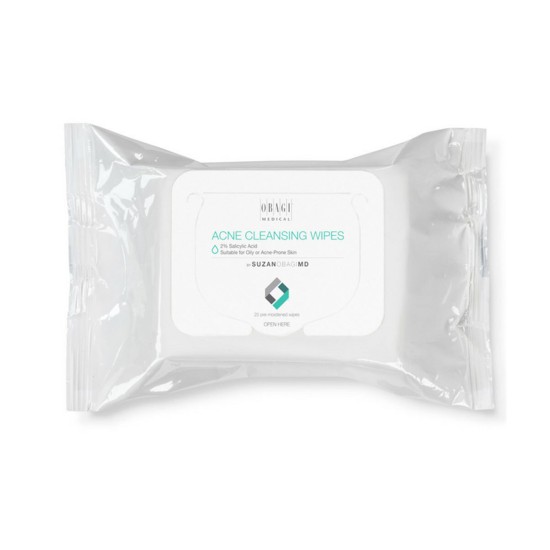 Dr. Suzan Obagi Cleansing Wipes Oily Skin (x25)
Obagi
AED 80.4
AED 134
(VAT inc.)
On-the-go cleanser for oily or acne-prone skin
Makeup removal
Dr. Suzan Obagi Cleansing Wipes. Oily on-the-go cleansing and makeup removing wipes. Cleansing and Makeup Removing Wipes for oily or Acne-prone skin are the perfect on-the-go solution to quickly clarify and refresh the skin. These soft, pre-moistened, textured wipes trap and eliminate excess oil, makeup, dirt, and other impurities from the skin. This gentle, yet effective formula dissolves and removes even the most stubborn makeup without leaving behind a sticky residue. The powerful combination of antioxidants helps to detoxify and protect the skin against environmental pollutants and stress factors. Benefits: - On-the-go cleanser for oily or Acne-prone skin. - Makeup removal.
Gently massage the face, eyelids, and neck with a pre-moistened wipe to remove excess oil, dirt, and impurities.
Take special care around sensitive areas such as the eyes.
No need to rinse.
2% Salicylic Acid, Antioxidants, Citrus Flavonoids, Brassica Sulforaphane, And Aloe Polyphenols