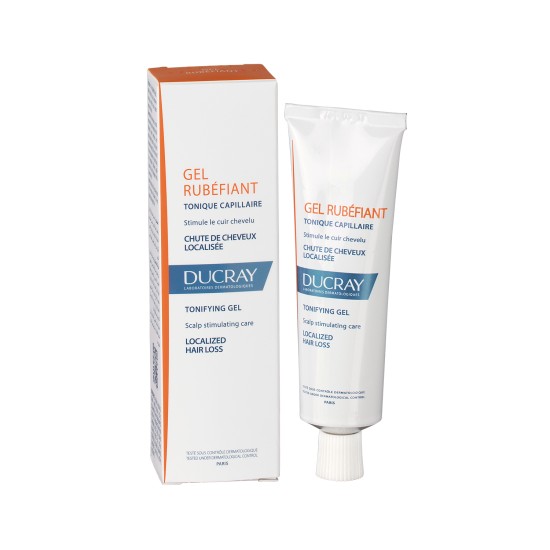 Ducray Rubefiant Hair Stimulating Anti Hair Loss Gel 30ml
Ducray
Scalp is strengthened, balanced, and revitalized
Nourishes the hair bulb and stimulates hair development
Designed to combat hair loss that occurs in patches
Ducray Tonifying Gel is a stimulating gel designed to combat hair loss that occurs in patches. Enriched with methyl nicotinate, a vasodilating agent that improves microcirculation on the scalp, and a variety of soothing natural essences such as verbena and cedar, this gel nourishes the hair bulb and stimulates hair development. The scalp is strengthened, balanced, and revitalized, while microcirculation improves by 32% in the first 15 minutes after application, according to clinical trials.
Apply Ducray Tonifying Gel to the affected areas, and massage gently.
Do not rinse.
For ideal results, should be used once a day for a minimum of 3 months.
Methyl Nicotinate Enlarges The Blood Capillaries In The Scalp In Order To Improve Circulation And Help Extend The Growing (Anagen) Phase Of The Hair Cycle; Natural Essences, Such As Verbena And Cedar, Leave The Hair And Scalp Smooth, Due To Their Ability To Minimize Dryness On The Skin.