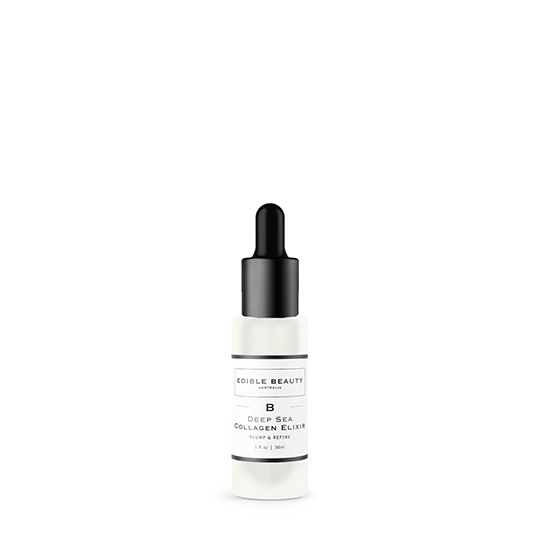 Edible Beauty Deep Sea Collagen Elixir Booster Face Serum 30 ml
Edible beauty
AED 133
AED 190
(VAT inc.)
Anti-aging & Hydrating Face Serum with Collagen
Enriched with Collagen for Plumping effect
Prevents the signs of aging
Immerse the skin in a concentrated infusion of rare gems of the sea, designed to help prevent the signs of aging, and provide intense hydration for flawless skin texture and a smooth, radiant complexion. This elixir of youth infuses the skin with a synergistic blend of sea botanicals abundant in anti-aging vitamins, amino acids, naturally occurring marine peptides and antioxidants. Seaweed Collagen and Seaweed Leaf work together to unleash a wave of moisture-locking, tightening, and deeply nourishing actions. Combined with Lychee Extract, this plant-based collagen formula visibly lifts the skin and softens lines to unveil a youthful-looking glow.
Use in the AM and PM after cleansing and toning.
Dispense 2-3 drops on fingertips and smooth over your face and neck.
Follow with a face oil, moisturizer, and eye cream.
Water, Glycerin, Solagum Ax, Lychee Fruit Extract, Seaweed Collagen, P-Anisic Acid, Glyceryl Caprylate, Seaweed Extract, Liftonin, Portulaca Oleracea Extract