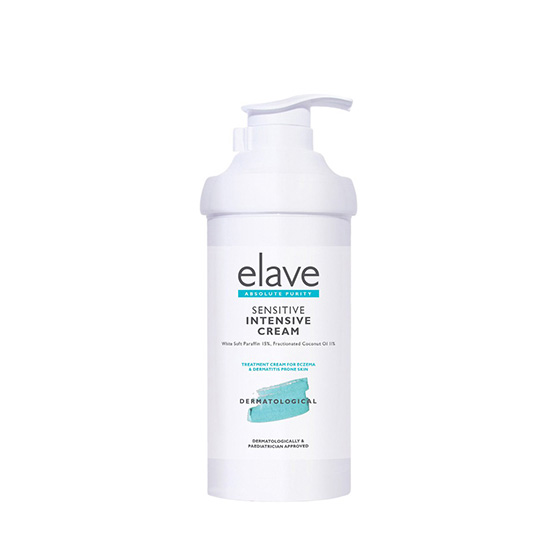 Elave Dermatological Sensitive Intensive Cream 500g
Elave
AED 117
AED 156
(VAT inc.)
Proven treatment cream
Formulated to protect the skin's natural barrier
Reduces flare-ups of dry, itchy, sensitive, ultra-sensitive, reactive, eczema and dermatitis prone skin
Soothes, hydrates, and calms the skin
Elave sensitive intensive cream is a proven treatment cream formulated to protect the skin's natural barrier and reduce flare-ups of dry, itchy, sensitive, ultra-sensitive, reactive, eczema and dermatitis prone skin. The emollient rich formula contains White Soft Paraffin & Fractionated Coconut Oil to soothe, hydrate and calm the skin by repairing the skin's protective barrier and retaining the skin's moisture to relieve symptoms.
Apply a thin layer of cream to cover the affected area completely, massage gently and thoroughly into the skin. For best results use at least twice daily. Suitable for frequent long term use on face and body. Suitable for use on babies from newborn.
White Soft Paraffin, Fractionated Coconut Oil, Glycerin, Macrogol Cetostearyl Ether, Cetostearyl Alcohol, Glyceryl Monostearate, Palmitic Acid, Benzyl Alcohol, Stearic Acid, Disodium Edetate, Citric Acid, Sodium Citrate And Purified Water.