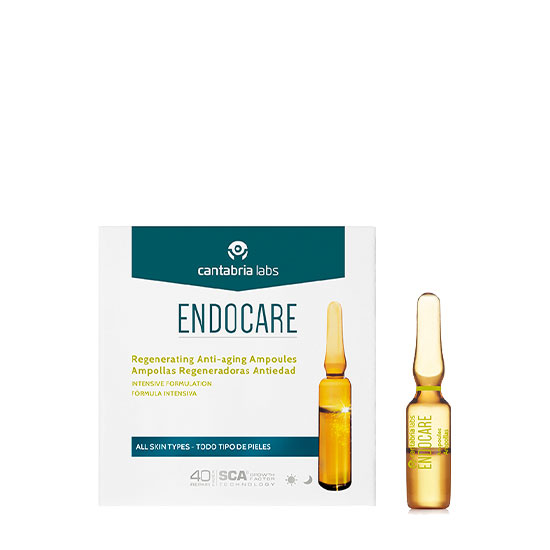 Endocare Anti-Aging Face Ampoules 7x1ml
Endocare
Prevents premature photoaging
reduces the negative effects of free radicals
Boosts cell regeneration
Promotes skin's radiance
Endocare Regenerating Anti-Aging Ampoules is an intensive serum that regenerates tired skin presenting the first signs of aging. The ultra-intensive natural growth factor boosts skin health while a hydrating Complex provides intensive and sustained moisture. Enriched with Vitamin C and Vitamin E, it provides antioxidant activity to promote skin defense and repair. The skin is revitalized and luminous.
Apply 1 ampoule onto a well-cleansed face and neck. For intensive treatment, use 1 ampoule per day for one week.
Active Ingredients Sca Biorepair Technology: Repair Index 40; Ultra-Intensive Natural Growth Factor Skin Regeneration. Hydrating Complex: Hygroplex And Pentavitin Replicate The Skin'S Natural Moisturising Factors (Nmf) To Provide Intensive And Sustained Moisturisation. Restorative Vitamin Complex: Vitamin C And Vitamin E Complex Provide Additional Anti-Oxidant Activity To Aid Skin Defence And Repair.