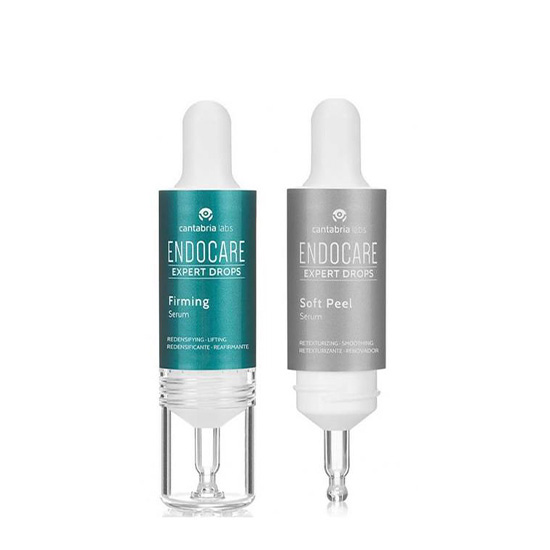 Endocare Expert Drops Firming Anti-Aging Protocol 2 x 10 ml
Endocare
2 Facial Anti-aging Serums
Improves signs of photoaging
Increases elasticity and firmness with a lifting effect
Suitable for all skin types.
Expert Drops Firming Protocol is a set of 2 serums formulated to increase elasticity, density, and firmness with a lifting effect. The Firming Serum: Destined for day use, it is formulated with Edafence®, SCA® along with a collagen boost complex to tackle anti-aging signs, and improve skin's density and firmness. The Soft Peel Serum: Formulated with Retinol (0.1%), Bakuchiol (0.5%), Niacinamide (3%), and Vitamin B5, it exfoliates, refines skin texture, and unifies its tone.
Precautions: Shake before use. The use of a photo protector is recommended for the day.
It is normally a slight sting in the first applications.
Do not apply to open wounds or inflamed areas.
The color of the product may vary due to high concentrations
Firming: Sca®, Collagen Boost, Edafence®Soft Peel: Retinol, Bakuchiol, Enzymatic Peeling, Niacinamide, Vitamin B5