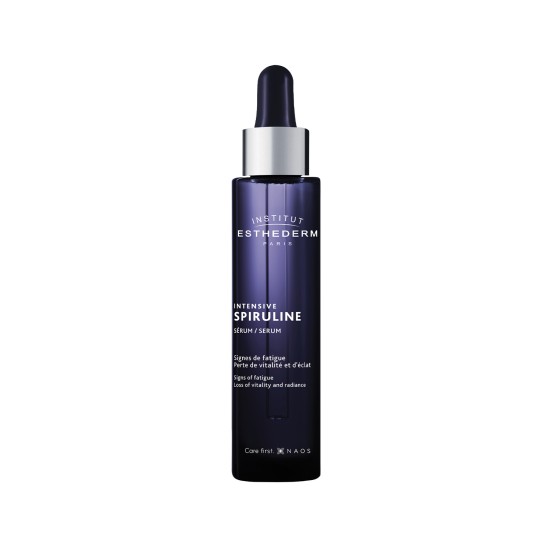 Esthederm Intensive Spiruline Face Serum 30ml
Esthederm
Face Serum for dull and tired skin
Restoring Radiance after pregnancy
For people who undergo aesthetic and surgical treatments
Esthederm Intensive Spiruline Serum is a concentrated serum with the star ingredient spiruline, a microalga that contains more than 220 nutrients like vitamins, minerals, amino acids, antioxidants, and essential fatty acids. This makes this 3 billion-old algae the perfect ingredient for dull and tired skin that lacks vitality. Based on mesotherapy treatments, it is a good complement for people who undergo aesthetic and surgical treatments and is ideal after pregnancy to restore the radiance.
Apply Esthederm Intensive Spiruline Serum in the morning and evening, onto cleansed skin on the face, neck and chest.
Spiruline Is A Micro-Algae Which Contains More Than 220 Essential Nutrients, Including 10 Vitamins, 10 Minerals, 18 Aminoacids, Antioxidants, And Essential Fatty Acids.