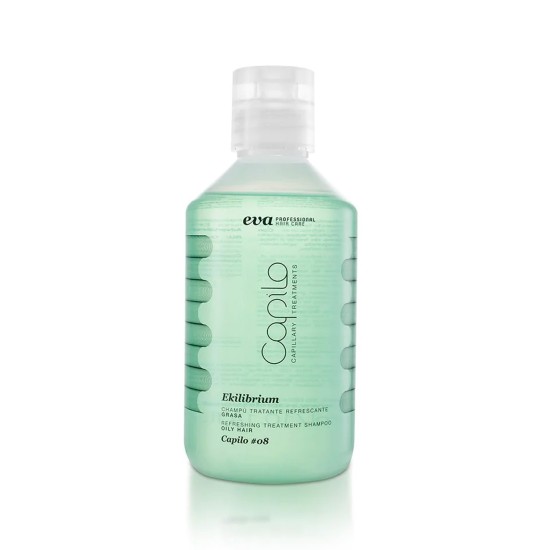 Eva Professional Hair Care Capilo Ekilibrium Shampoo 08 Oily Hair 300ml
Eva
Soothing Hair Shampoo
Regulate Oil Secretion
Soothe and balance with this cooling cleanser. Bitter orange extract blasts through oil, bringing about magnificent shine and volume while sage extract balances the scalp's pH to eliminate irritation and discomfort.
Apply to wet hair and work into a rich lather, making sure to massage the scalp with strong circular motions.
Rinse completely with warm water.
Repeat process.
Bitter orange extract: provides extraordinary softness and volume. Contains a large amount of vitamin C and bioflavonoids that strengthen and nourish the hair while also regulating sebum production sage extract: soothes and balances the scalp's ph