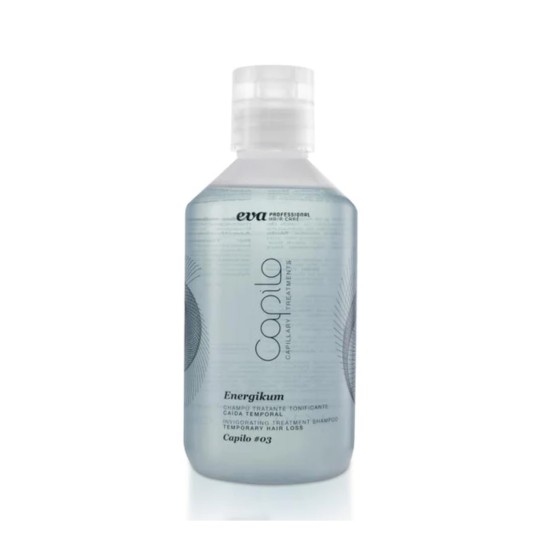 Eva Professional Hair Care Capilo Energikum Shampoo 03 Temporary Hair loss 300ml
Eva
Shampoo for Temporary Hair-loss
Soothes the scalp and tones the hair
Stem cell activators work to regulate the hair s growth cycle and accelerate new growth, while thermal spring water soothes the scalp and tones the hair. Deeply cleanse the scalp and leave hair with amazing volume and shine.
Apply to wet hair and work into a rich lather, making sure to massage the scalp with strong circular motions.
Rinse completely with warm water.
Repeat process.
Thermal spring water: soothes and protects the scalp from irritation. Moisturizes the hair, making it shinier and more flexible stem cell activator: boosts stem cell activity. Stops hair loss. Redensifies and strengthens the hair.