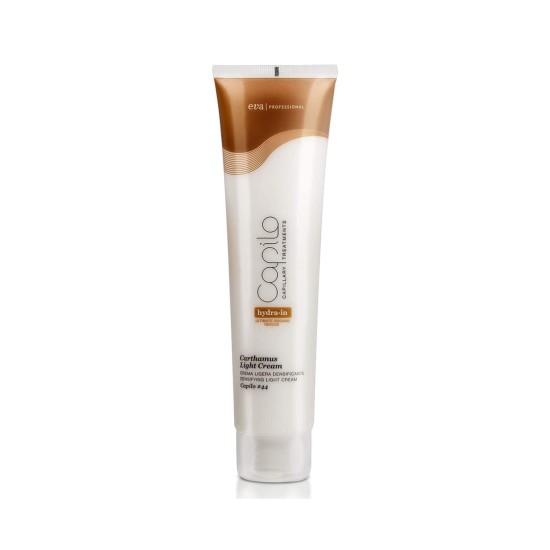 Eva Professional Hair Care Capilo Hydra in Carthamus Light Cream Mask 44 - 175 ml
Eva
Styling Hair Cream Mask for any Hair type
Excellent for Dry Damaged Hair
Enriched with Safflower oil
The organic safflower oil in its formula nourishes the hair deep down, densifying it and intensively strengthening it. It is suitable for any hair type, but especially for fragile and/or mature hair. Its formula contains no sulfates, parabens, or allergens. Benefits: Fortifying and densifying mask. Nourishes deep down. Especially for dry, damaged hair. Formulated with organic safflower oil. Paraben, sulfate and allergen-free formula.
Apply to washed and towel-dried hair.
Extend evenly throughout the hair, from the roots to the ends. Leave on for 1 minute, and then rinse.
May be used with each shampoo.
Safflower oil: rich in plant acids, vitamin E, and omega-6 fatty acids. Acts as a vasodilator, boosting the action of nutrients on the hair follicle, helping to strengthen the hair and stimulate its growth. Its essential fatty acid content greatly aids in restructuring damaged hair.