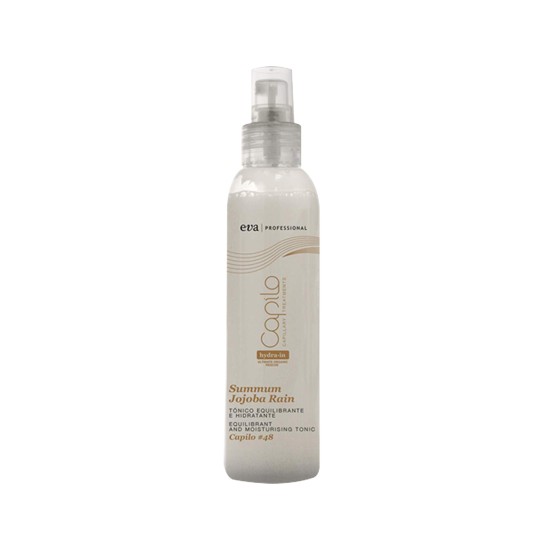 Eva Professional Hair Care Capilo Hydra in Summum Jojoba Rain Hair Tonic 48 - 150ml
Eva
Sebum-regulating Moisturizing Hair Tonic
Provides nutrients, Helps detangle hair
Does not weigh the hair down
Balancing and moisturizing tonic. No rinse. Controls excess sebum on the scalp, while providing nutrients for the hair. A unique tonic capable of balancing oil on the scalp and nourishing the hair. It is recommended for people with oily hair problems or very fine and/or lifeless hair, however, it is suitable for all hair types. A very gentle product, it is highly recommended to detangle children s hair (and the hair of adults, too!) without breaking it and minimizing pulling.
Benefits:
Sebum-regulating tonic.
Provides nutrients.
Helps detangle hair.
Does not weigh the hair down.
Spray on washed and towel-dried hair.
Do not rinse then dry.
Formulated With Organic Jojoba Oil.