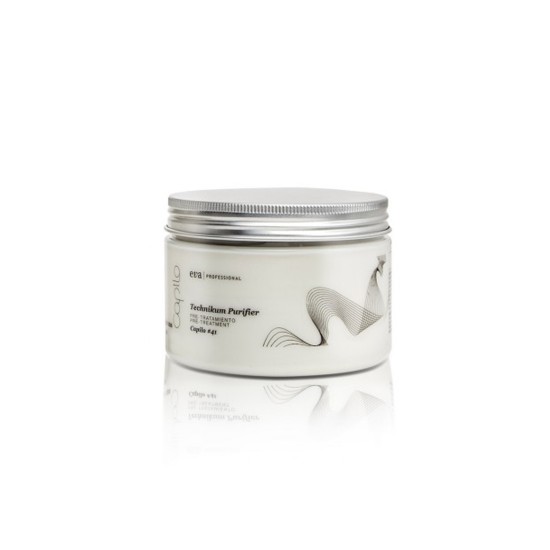 Eva Professional Hair Care Technikum Purifier 41 Pre-Treatment 500 ml
Eva
Highly purifying clay treatment. Serves as a pre-treatment for later Capilo treatments. Capilo treatments include a pre-treatment phase, where the scalp and hair are worked to prepare them for the next phase of applying the corresponding treatment. It is about very sensory products. The Pack consists of Technikum Shampoo #01 and Technikum Purifyer #41.
Benefits:
A washing full of sensations through the Cool 3D effect, the massage of the professional, and close treatment.
Purifies and cleanses in depth
Prepares the scalp and hair for later treatment
Parabens-, Sulphates-, Silicones- and Allergens-free formula.
Apply TECHNIKUM PURIFIER evenly through the hair. Hold for 2 minutes. Take a small amount of the product, apply it to the scalp and gently massage it with your fingers (this will activate blood circulation). Wrap your hair in a hot towel and hold for 1 minute. Rinse with warm water. Continue to use the Capilo wellness product adapted to you (peeling shampoo and lotion).