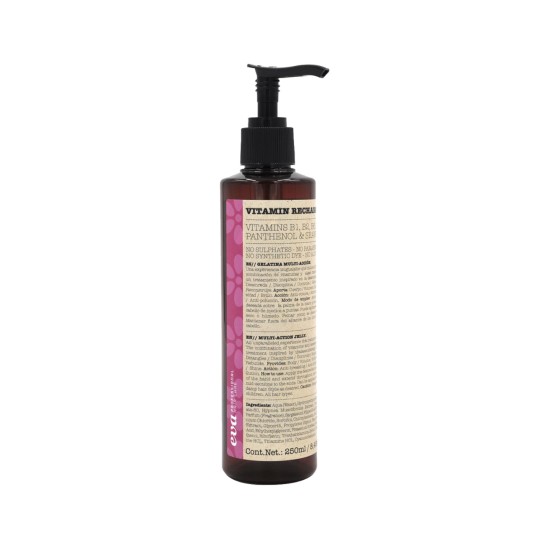 Eva Professional Hair Care Vitamin Recharge Cleansing Balsam OhLala 250 ml
Eva
A natural hair revitalizing hair solution. This multi-action jelly repairs the hair fiber, healing hair from all types of split ends and breakage. Fortified with a vitamin complex and the strengthening potential of seaweed, hair is protected from an array of damaging agents. Can be applied to wet or dry hair for increased shine and body.
Apply the desired amount in the palm of the hand and extend throughout the hair, from the mid-sections to the ends.
Can be applied to either dry or damp hair.
Seaweed: Provides Hair With Strength And Vitality Through Vitamins, Trace Elements, And Mineral Salts. Sea Algae Also Tones, Soothes And Moisturizes The Hair And Scalp To Prevent The Appearance Of Aging. Vitamin Complex: Multivitamin Complex With B1, B2, B6, Pp, B12, Biotin, Panthenol And A High Content Of Vitamin E, A Great Antioxidant That Helps To Strengthen The Hair, Making It Grow Strong And Healthy.