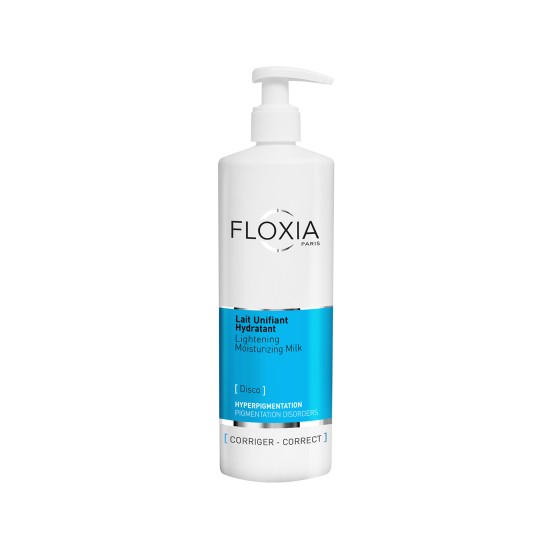 Floxia Paris Whitening Moisturizing Milk 500ml
Floxia paris
AED 209.13
AED 298.75
(VAT inc.)
Brightening Body Lotion with Moisturizing Effect
Non-sticky texture with Anti-Dark Spots properties
Whitening for the sensitive areas
Nice coconut fragrance
The Unifying Moisturizing Milk is enriched with Actiwhite ™, an anti-dark spot-lightening action. It does not leave a greasy film on the skin. Its creamy and generous texture comforts dry skin and soothes tightness, irritation, and feelings of discomfort. Its formula moisturizes instantly and leaves room for soft, supple, and radiant skin.
Skin contact: Wash skin with soap and water
Eye contact: Flush eyes with water
Do not ingest.
Apply morning and evening in the concerned areas.
Shea butter, Beeswax, Sweet almond oil and Chamomile extract