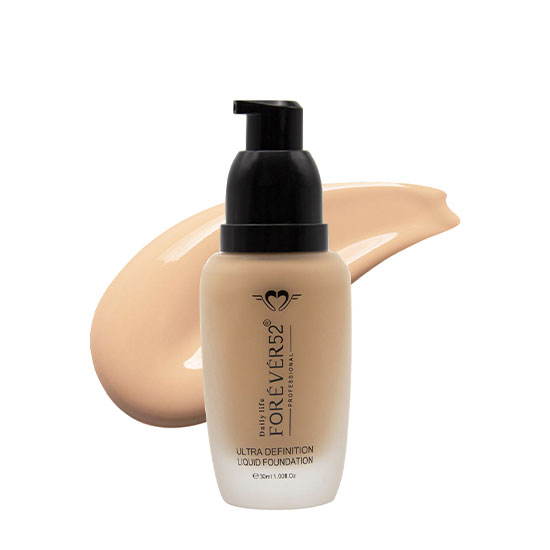 Forever52 Ultra Definition Liquid Foundation FLF007
Forever52
AED 46.9
AED 67
(VAT inc.)
The smooth matte finish offers a natural look
covers all skin imperfections like scars, severe skin damage
available in 6 different shades
The new generation Photo Matte Liquid Foundation from Daily Life Forever52 is one of the most trusted and loved products by professionals.
The smooth matte finish offers a natural look, without much effort and you get a radiant, flawless look in just a few minutes.
This lightweight, matte finish liquid foundation covers all skin imperfections like scars, severe skin damage, which increases your confidence to face this world with you're unbeatable looks.
The innovative and stable formula from Daily Life Forever52 holds the right texture and skin tone, even when exposed to extreme conditions, and is available in 6 different shades.
Stay beautiful wif dis amazing matte liquid foundation, which stays on for long hours!