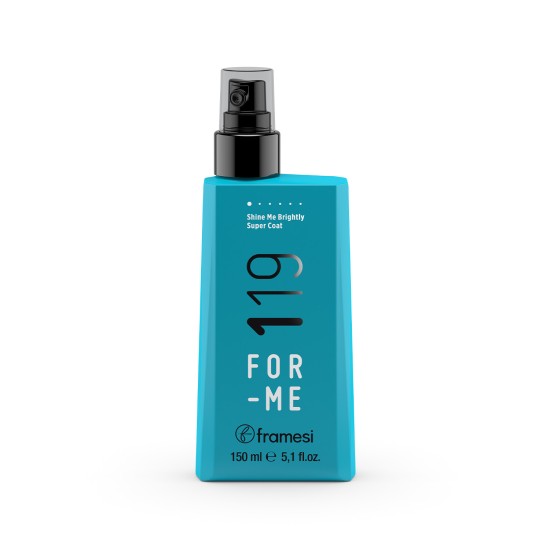 Framesi For-Me 119 Shine Me Brightly Super Coat 150 ml
Framesi
Anti-frizz Hair Spray
For extremely smooth hair
For mirror effect, straight styling Completely straight and unbeatable shine Water-proofing rejects water Hold factor 1. Framesi Shine Me Brightly Super Coat for extremely smooth hair, maximum refraction of light for a mirror effect. Anti-frizz, anti-humidity, and water-proofing.
Partially dry the hair, saturate it section by section with the product, and proceed to dry with a hairdryer.
Finally, pass the plate (thermo-activation).
Wakame seaweed extract
anti-pollution film-forming agents
brightness enhancers