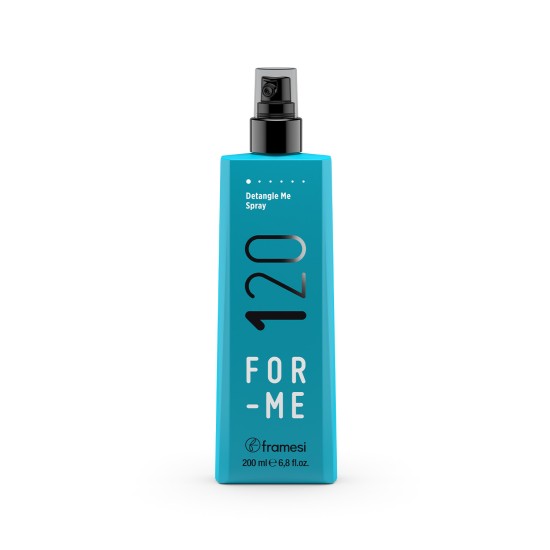 Framesi For-Me 120 Detangle Me Spray 200 ml
Framesi
This spray shines, moisturizes, and nourishes.
Free from SLES, Parabens, Sulfates, Silicones, or Gluten
Manageability and hydration For all long hair types Disentangling illuminating hydrating and nourishing Hold factor 1. Untangle your long hair! This spray shines, moisturizes, and nourishes. Making the hair protected from the inside and making styling easier, thanks to its strong detangling effect.
Dry hair with a towel
Distribute evenly on lengths and ends
Comb
Wakame seaweed extract
Tara extract preserves hydration
Anti-pollution film-forming agents
Nori seaweed extract rich in protein and amino acids
In addition, it does not contain SLES, Parabens, Sulfates, Silicones or Gluten.