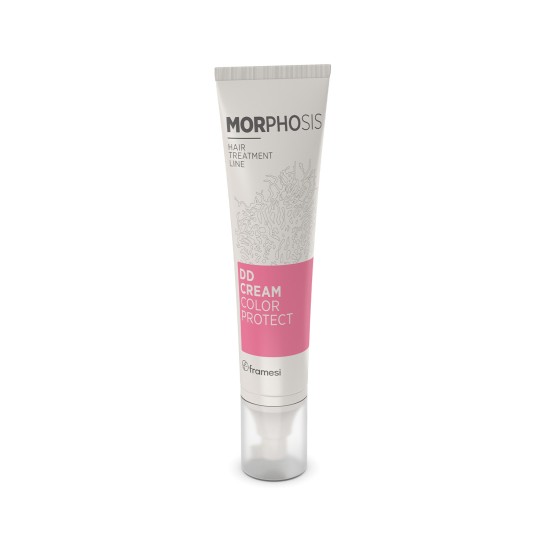 Framesi Morphosis Color Protect DD Cream 75 ml
Framesi
Protect Colored Hair from the Dryer and Iron
With Color protection UV filter
With anti-fading coralline Officinalis, it helps prevent the discharge of color from the aggression of the sun, heat, and smog by hydrating and protecting the hair. A concentrated cream that gives the hair softness, hydration, combing, and heat protection of the dryer and the iron. It eliminates the imperfections of the stem and increases the index of refraction of the light, valuing the intensity of the color. True beauty treatment, exerts an anti-frizz action, opens antifungals, and contains a UV filter for color protection. It does not need rinsing.
Shake well before use.
Distribute to the mid-lengths and ends, on damp hair, before styling.
Vitamin E, BORRAJA oil, Brewer's Yeast